Community Breakfasts
Come and enjoy a fantastic – and full – breakfast plate of ham, sausage, eggs, french toast, waffles, pancakes, corn-beef hash, biscuits and gravy, and mixed fruit. Plus, you'll be served coffee and orange juice at your table by our local and dedicated Scout troops.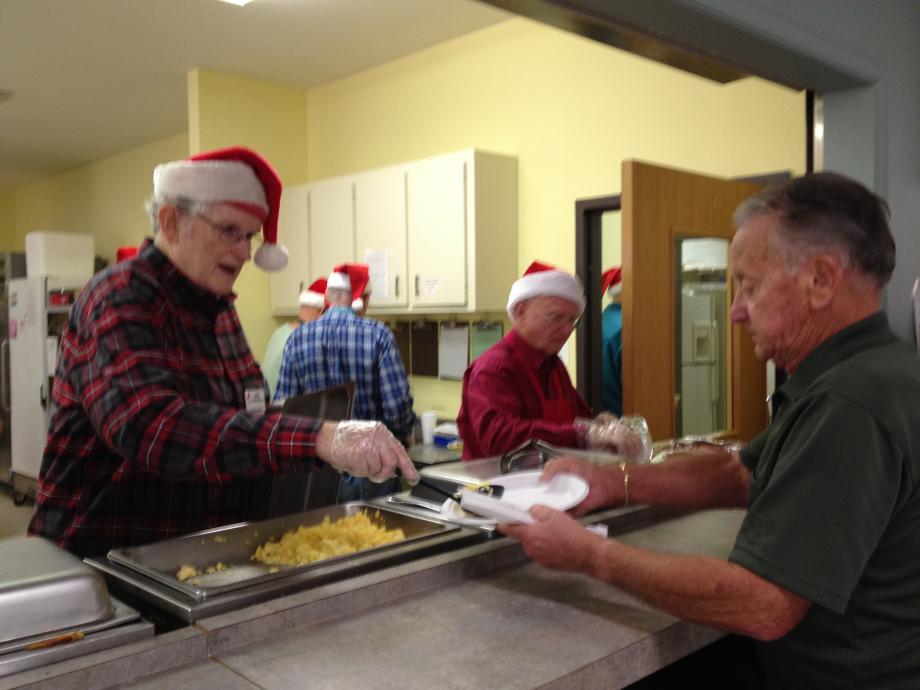 Make sure you have the second Saturday of the month marked on your calendar, September through May. The Community breakfasts are a great opportunity to enjoy food and fellowship with friends – and to meet some new friends, too!
Most importantly, the proceeds support the Men's ministry at Ocala West and other ministries and groups making a lasting impact in the lives of others. This year alone, the Ocala West United Methodist Men have made $7,000.00 in generous financial donations to ministries and groups such as the Florida United Methdodist Children's Home, and local Boy Scout and Girl Scout troops.
When you enjoy the Ocala West Community Breakfast, not only do you experience great food and fellowship, you help make a lasting impact in the lives of others. So come and enjoy!