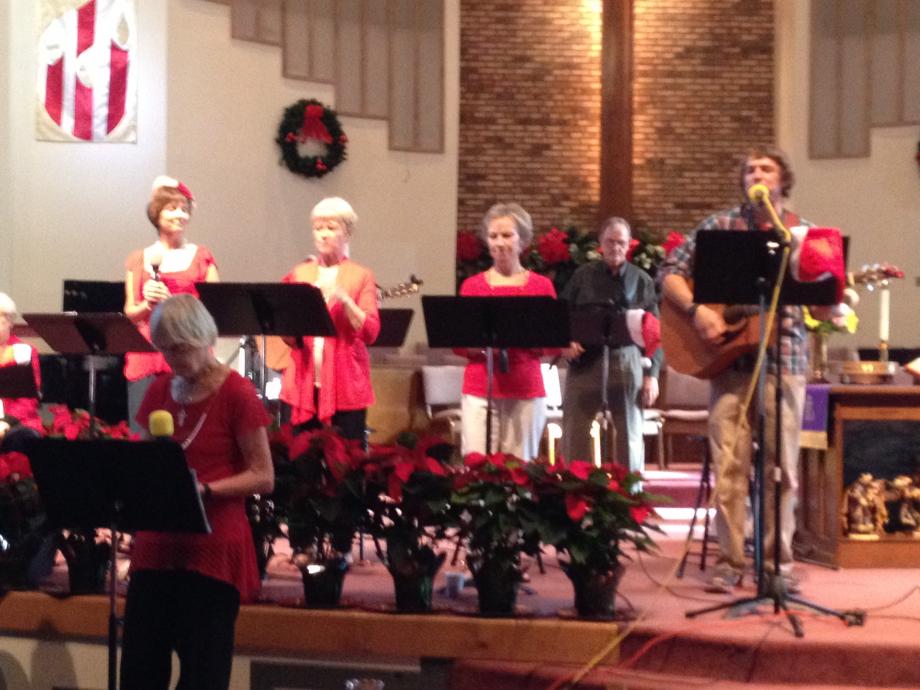 We have a large team, but there is always room for those with musical gifts who wish to serve. We encourage anyone to let us know the talents they have and we will do our best to find a place for them. Stringed instruments like the violin or cello are a need right now as well as those able to help with set up before and tear down after each service.
To get involved, contact Larry Hadlock through the church office. We would love to have you serve God through music by providing a special music every so often. This can be anything from an instrumental to a vocal performance and much more. This is a great way to serve while not having to be involved in weekly practices. We also practice on Tuesdays and Sunday Mornings for those interested in playing with us regularly.
What is a special music?
Special music is an offertory song played before the sermon in the 9:30 service. We have had traditional and contemporary music, instrumentals, soloists and much more.
If you already have a large team, how do I get involved?
There are many ways to serve. The first step is to call Larry and see where you best fit.
How long is practice?
Practice is usually an hour and a half to two hours Tuesday night and 45 minutes before our Sunday Service.
Larry Hadlock
Phone: 352-854-9550