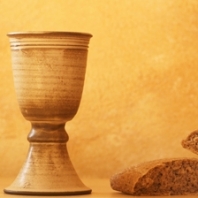 The Sacraments of Holy Commuion and Baptism are the two sacraments recognized by the United Methodist Church. To learn more about the Sacraments of Holy Communion and Holy Baptism in the United Methodist Church, [click here]
While both sacraments require important times of preparation, the Sacrament of Holy Communion especially requires many volunteers.
Volunteers serving in the ministry of Holy Communion are needed, to procure the bread and juice and preparing the elements for the celebration of the Sacrament.
Volunteers serve on teams who serve certain months out of the year. This way, many people have the opportunity to serve. If you would like to learn more about serving in this important area please contact the church office at 352-854-9550.