Meet Our Staff Ministry Team
The Ocala West Staff Ministry Team is comprised of a diversity of people with deep and abiding faiths who have answered God's call on their life to serve our church and our community. Their faith walks include great testimonies of God's goodness and transforming testimonies of how God has held onto them through the storms of life. In other words, they are real people who genuinely believe in reaching out to and discipling those in our church and community.
Want to be blessed? Volunteer to serve in ministry alongside these very special people!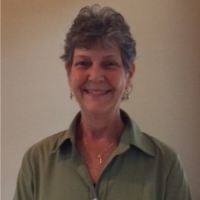 Susan Engle
Director of Adult Ministry
Office Phone: 352-854-9550
It is with a joyful heart that I serve the congregation of Ocala West United Methodist Church as Director of Adult Ministry. Transplanted to Florida from Rochester, New York, I enjoyed a career in finance as a manager/executive, primarily in consumer and real estate lending.
Although raised in the church, I fell away in my college years and sadly stayed away from the church through much of my adult years.  In 2003, my world self-destructed and I turned back to the only true source of strength, peace and comfort; Jesus Christ, my Lord and Savior   Since then, I have been blessed to serve Him and my church homes in many capacities, allowing me to develop my spiritual gifts and share my passion for God with family, church and community.
My job is to welcome, befriend and encourage; enable, support and develop; and walk alongside all who seek the hope that is ours through Christ. Come walk with me as together we discover the lamp to our feet.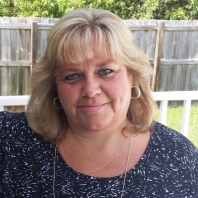 Madeline Baum
Director of Family Ministry
Office Phone: 352-854-9550
I answered my call to ministry in 2009 and shortly thereafter was certified as a candidate for ordained ministry in the United Methodist Church. I have spent the last nine years serving as the Director of Family Ministries at a United Methodist church in Jensen Beach, FL, while finishing my bachelor's degree, working on my masters of divinity degree, being a mom and a wife and growing in my own faith. We relocated to Ocala in April of 2017 to follow God's call on our hearts to continue serving Him, here at Ocala West UMC. We are so blessed to be a part of this amazing community of faith and honored to walk with families, children and youth here in Ocala as we strive together, to seek first the kingdom of God, (Matthew 6:33) and to love our neighbors as ourselves. (Mark 12:31)
My journey to ministry has been a long and sometimes difficult path. God has taught me to use the struggles that I have been through to inspire and encourage others as they discover and develop a life-changing relationship with Christ. This grace that God has poured out on me, and on all of us is a precious gift which I treasure with all my heart. I am blessed with many other gifts also, like my incredible husband Lou. We have been married since 2000 and two years later God entrusted us with our amazing daughter Sara. She is now 15 and is talented, beautiful, smart and loves God with all her heart. She is my greatest joy and always an important part of our ministry. I can't wait to see what God has in store for us here in Ocala!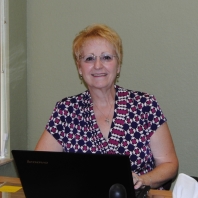 Drena Miller
Director of Congregational Care
Office Phone: 352-854-9550
My husband, Glenn, and I came to Ocala West UMC in 2014.  As a retired Elder in the Eastern PA Conference, I attended Moravian Theological Seminary.  My passion is Christian spiritual formation and my greatest desire is to know Jesus more intimately every day.  My mission has been to equip and empower others to be fully devoted disciples of Jesus Christ.  Glenn and I have two daughters and six grandchildren.  I love singing and listening to music, reading, walking, riding my bike before dawn and spending time with family and friends.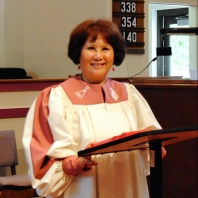 Bo Fluharty
Director of Traditional Music
Office Phone: 352-854-9550
My name is Bo Fluharty, the Traditional Service Music Director for Ocala West United Methodist Church.
I majored in Voice at College, and also studied in Korea, the United States, Germany and Italy.
I have performed as a Concert Soloist, in Operas, and served as Music Director for the U.S. Army Chapel Choir, Community Chorus, and Orchestras for past 45 years.
Serving God and our congregration at Ocala West is an honor.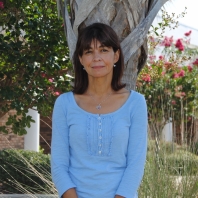 Nina Klee
Administrative Assistant
Office Phone: 352-854-9550
I am originally from Westchester County, NY and have lived in Florida since 1992 and now call Ocala home. As the Administrative Assistant, I have the wonderful opportunity to be the first to greet those who visit the church office.  I'll answer the phone when you call to help you with questions or provide information or point you to the appropriate person. I work closely with our dedicated Pastors, staff and volunteers to keep the church programs and the office running smoothly.  I publish the Sunday worship bulletin, monthly newsletter called Windows, and all other printed communication for the church.  It is a daily honor and a joy to serve the Lord here at Ocala West.  Please do not hesitate to call or come by when you have a chance.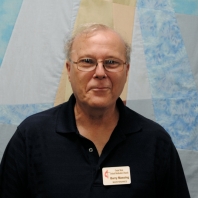 Barry Massing
Custodian
Office Phone: 352-854-9550
Hi, my name is Barry Massing, and I serve Ocala West United Methodist Church as the church custodian.  I was born and lived in Rochester, New York for over 50 years.  After marrying my wife, Nancy, I became a Christian and joined a congregation of the United Methodist church.  After the sudden death of our church custodian, my pastor approached me to see if I would become the interim custodian (as he knew I worked as a school custodian for many years.)  I found that I really enjoyed bringing a shine to our church, keeping it looking great as a welcoming home for those seeking to worship.  When we moved to Ocala, Florida we became members here at Ocala West. When the position of church custodian opened, I again sought to serve God by cleaning His church.  I have met so many people who have stopped by to inquire about our church and our services by working here.  I really love to greet people, to make them smile or laugh so that they know they are loved, valued, and welcomed here.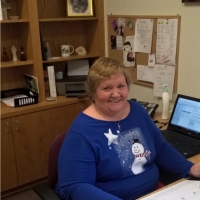 Denise Wise
Treasurer
Office Phone: 352-854-9550
I moved to Florida from Pittsburgh, PA in 1996 and to Ocala in 2009.
God led me to Ocala West UMC in 2011. The people here made me feel very welcomed, and Ocala West has become my church family.  The Wednesday Night Prayer Service is very special to me for many reasons, including that I met Ed, the man I married in July 2015.  I have always loved working with numbers. God blessed me with this position, also in 2015.
I look forward to doing God's work, and doing what I love in our church.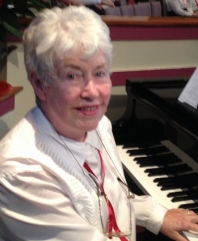 Ruth Howard
Accompanist
Office Phone: 352-854-9550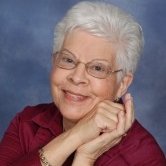 Diane Barnes
Organist
Office Phone: 352-854-9550
I was born in Western Pennsylvania, after marriage moving to Rochester, NY; Greenbelt, MD; Long Island, and finally to Florida.
Don and I have been married almost 57 years.  We have 2 daughters, 1 granddaughter, and 7 grandsons, and 2 cats.
I began playing piano for our Methodist church when I was 15.  When I was 18 the church got an organ and I learned to play it.  I'm still on the bench over 60 years later.  God has given me the opportunity to play every place we have lived – 8 churches in all – without my ever looking for a job.  He has blessed me richly with the talent and opportunity to use it.  I am eternally grateful.  I love playing.
Ray Coy
Praise and Worship Sound Operator
Office Phone: 352-854-9550