Silver Saints Respite Care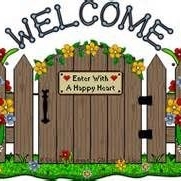 This ministry provides supervision from 12:30 pm to 3:30 pm every Tuesday for adults who receive care in their home, 24/7 due to a chronic illness. Family members transport their loved one to the church where they are received with a warm welcome by caring volunteers. While in this safe environment, care receivers participate in a choice of activities; card games, board games, bingo, puzzles, coloring, age related exercise, and singing of "Oldies" and hymns.  Light refreshments are provided.
Our lay volunteers have been trained and clearances completed prior to serving in this care ministry.
An application must be completed and an interview with the care receiver is required prior to acceptance into this program. This care ministry is open to members of Ocala West UMC and non-member residents of Ocala. There is no fee for this ministry but donations made to Ocala West Silver Saints Ministry are accepted.
If you would like additional information or an application, contact Reverend Drena Miller, Director of Congregational Care at dmiller@ocalawestumc.com or by phone at 352-854-9550.