We are a Stephen Ministry Congregation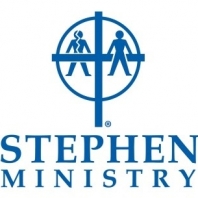 Stephen Ministry began in 1975 when the Rev. Kenneth C. Haugk, Ph.D., a pastor and clinical psychologist, trained nine members of his congregation in St. Louis to be Stephen Ministers. They assisted him in providing Christian care and support to people in the congregation and community who were experiencing life difficulties. These trained caregivers were so enthused about their ministry, they encouraged Dr. Haugk to offer Stephen Ministry to more congregations.
More than 11,000 congregations are enrolled in the Stephen Series training. They represent more than 160 different Christian denominations and come from all 50 states, 10 Canadian provinces, and 24 other countries. More than 65,000 pastors, church staff, and lay people have been trained as Stephen Leaders and they have trained more than 600,000 congregation members to be Stephen Ministers.
On December 18, 2016, we commissioned thirteen women and men from Ocala West United Methodist Church in our first class of Stephen Ministers. Our Stephen Ministers engage in twice-monthly supervision and continuing education to ensure that we offer the best-quality Christian care.
For additional information or to make a care referral, contact Rev. Drena Miller, Director of Congregational Care and Stephen Ministry Care Coordinator.